Whether you are heading to a strip club for the very first time or visiting a club in a different state, there are things that you should know. Not all clubs are created equal. Rules can differ from club to club depending on what state or county you are in and are always at the discretion of the club and the dancers.
The following strip club tips can help you out in any club, especially tip number one!
DO: Know The Rules
Knowing the rules might seem like a no-brainer, but one of the best strip club tips anyone can give you is this: Know the rules for the club you are going to. Check out their website, call them, or ask when you get there. There is no shame in asking up front what the rules are when it comes to touching, tipping, photographs, and more.
If you are a strip club newbie or an out-of-state visitor, you should always err on the side of caution and ask questions.
DO: Know The Prices & Costs
Strip club etiquette is not complicated, but you want to adhere to the rules and the common practices. When you know what to expect upfront, you will have a much better time.
Typically there will be some charge to walk through the door. Whether a cover or a minimum drink charge, you can expect to pay something to be there. Why be surprised when you can call ahead and ask?
While you have them on the phone, ask about additional charges, such as the cost of a private dance. You can also ask the dancer when you are approached for a dance. Don't be embarrassed to ask them how much a lap dance is. Far more embarrassing to arrive at the club and not have the money to cover your night. If you bring the cash you need, you can avoid the added cost of using an ATM and have peace of mind knowing you have the funds you need.
DO: Tip The Stage Performers
Do yourself and everyone else a favor and have plenty of tipping money. Be generous and tip stage performers. It makes for a better time all around. Dancers are working for tips, and being a good tipper is a fantastic way to show your appreciation and enhance your experience.
DO: Respect The Performers
You know what else helps ensure you have a great time? Respecting the performers. Using abusive language, being rude, not following the rules, or being invasive are all ways to end your night and make things a real bummer for everyone involved. Be kind, be respectful, and you will make their night better and yours.
DON'T: Be Fixated On Your Phone
Part of being respectful is not being stuck to your phone while at the club. Not everyone follows this strip club tip, but think about it. Would you want to perform for an audience with their nose stuck to their phone? Of course not. You are there to have a great time and be entertained by beautiful performers, so put the phone down and relax.
DON'T: Wear Scratchy or Sharp Clothing And Accessories
Wear comfortable and appropriate clothes to the club, and be mindful of clothing or accessories that are irritating or uncomfortable.
DON'T: Bring Someone Who Doesn't Want To Be There
Okay, you want your buddy or girlfriend or cousin to come out and enjoy the fun with you, but they don't want to go. What should you do? Don't bring them. Please, for their sake, your sake, and the entertainer's sake. Everyone will have a better time if you only bring people who want to go.
DON'T: Skip VIP Experiences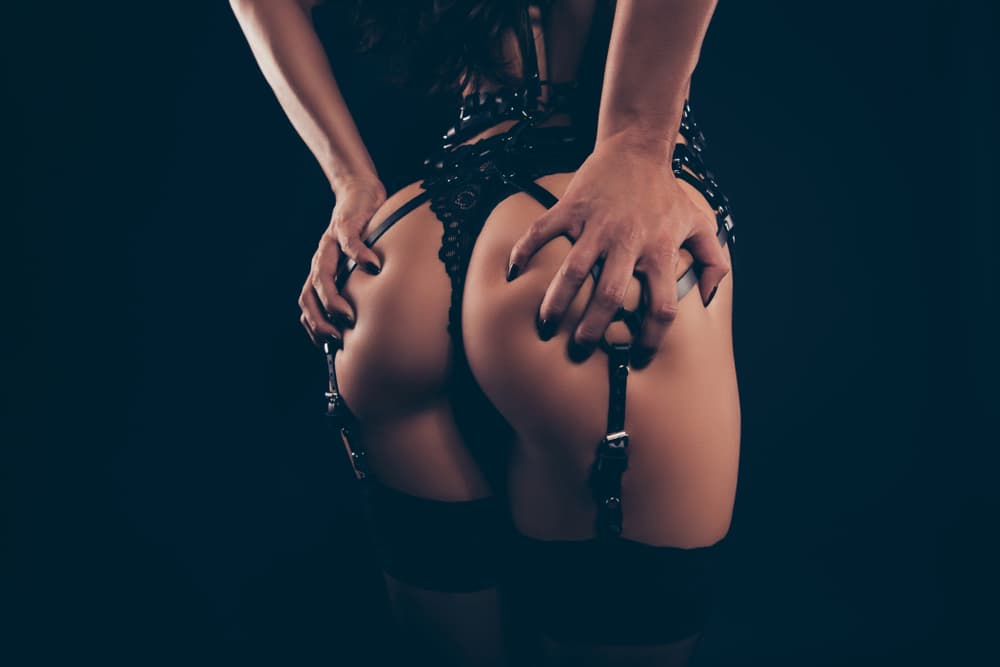 Image Credit: Roman Samborskyi / Shutterstock
Going to a strip club is a great experience, but when you go the VIP route, you take it from great to incredible. If you celebrate any occasion, such as a birthday, bachelor party, promotion, or going away party, why not make it special? VIP packages at Tampa Gold Club set your experience apart from just another night at a strip club.
Want to treat your best bud? Impress clients or colleagues? Celebrate a special occasion? There is a VIP package for you and your group! Contact us to learn more and start planning the best night ever with Tampa Gold Club today.
Party With Tampa's Hottest Girls
Whether you are visiting Tampa Gold Club for business or pleasure, or you live in the area, you can be sure Tampa Gold Club will be the highlight of your trip! Our club is sleek, spacious, and built for fun. Our menu offers everything from light snacks to full meals, all deliciously prepared. Our drinks are flowing, and our girls are the hottest around. The club offers VIP packages for parties of all sizes. Come out and see us; we are waiting for you!
Join Tampa's Sexiest Party, Every Night!
Now that you are caught up on strip club etiquette, it's time to join us for a wildly entertaining night with great music and vibes, gorgeous entertainers, and a unique club experience that you won't forget. We'll see you soon!
Planning a bachelor or bachelorette party? Birthday or other celebration? Contact us today to learn more about our VIP packages.
Featured Image Credit: Maksym Dykha/ Shutterstock