5 STAR DINING
Taste the Gold Club Difference
Indulge in a culinary experience like no other at the Tampa Gold Club's high-end steakhouse. Immerse yourself in an ambiance of sophistication and savor the finest cuts of prime beef, expertly grilled to perfection. Our culinary artisans meticulously curate each dish, from the tantalizing appetizers to the mouthwatering desserts, ensuring a symphony of flavors that will leave your taste buds rejoicing.
Complemented by an extensive wine selection and attentive service, our steakhouse promises an unforgettable evening of elevated dining amidst the allure of our esteemed establishment. Welcome to Tampa Gold Club's culinary haven, where every bite is a celebration of exquisite taste and luxury.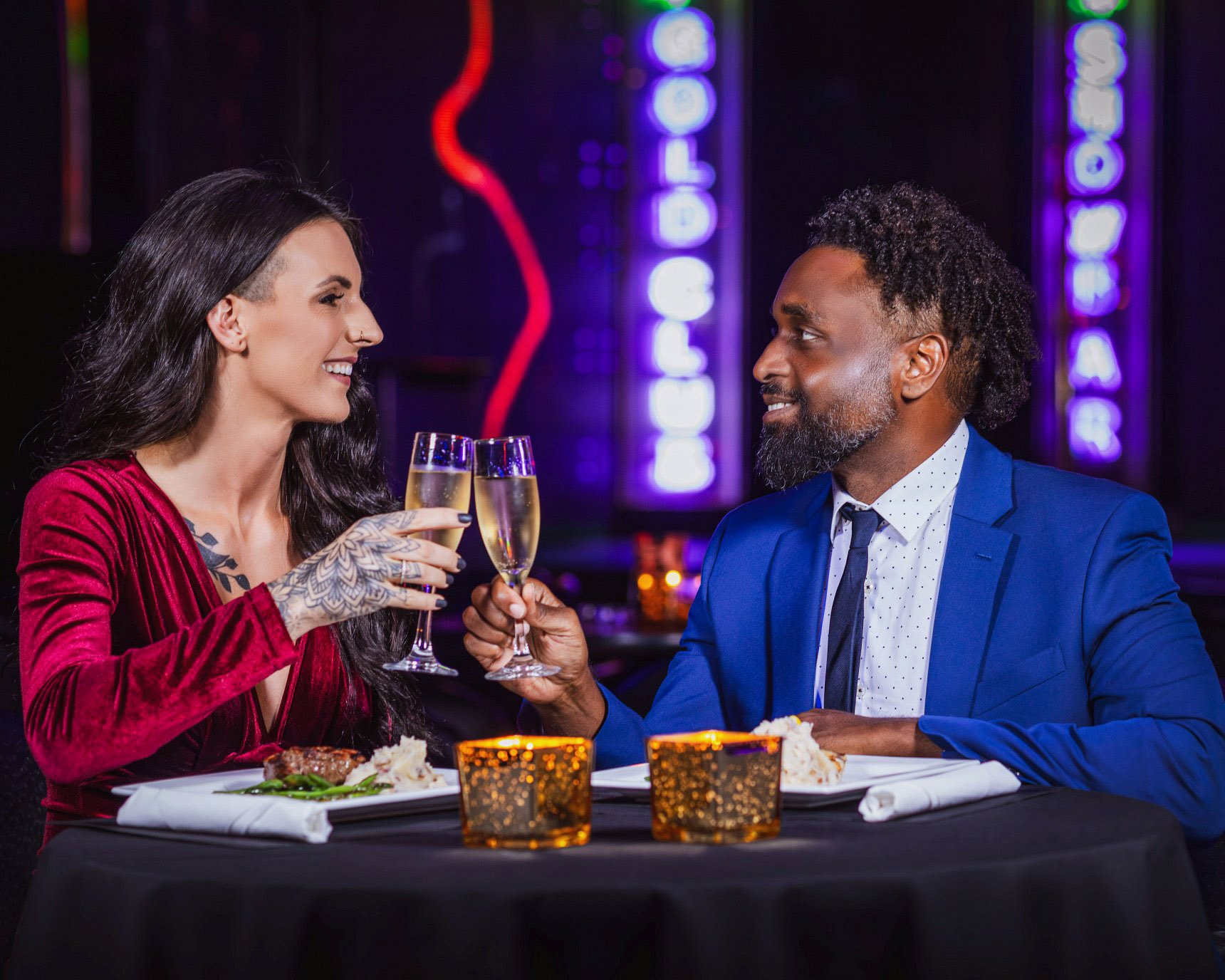 Chicken Tenders ~ $14
Comes with fries and choice dipping sauce.
Fried Shrimp ~ $15
Served with fries, lemon and cocktail sauce.
Santa Fe Chicken Egg Rolls ~ $14
Served with our Famouse Gold Sauce and Ranch.
Fried Onion Rings ~ $11
Golden friend and served with a side of Gold sauce.
Loaded Steak Fries ~ $12
Melted Cheeses shaved prime rib, sautéed onions and peppers.
Gold Club Sampler ~ $22
Pick any four appetizers (smaller portion). Try them all!
Loaded Nachos ~ $16
Beef or chicken. Comes with all the fixings.
Quesadillas ~ $10+
Mix Cheese / Tomatoes / Boom Boom sauce. Comes with a side of salsa and sour cream. Add your choice of protien for $6. – Chicken / Beef / Steak
Fried Mozzarella Sticks ~ $13
Fried Mozzarella with marinara.
Jalapeño Poppers ~ $12
Golden fried and served with a side of Gold sauce.
Twice Baked Potato Skins ~ $13
Twice baked pototo skins filled with bacon, cheddar, chives and garlic mash.
Ask About Chef's Daily Specials & Desserts
Chicken Sandwich ~ $14
Grilled or Fried Chicken Breast. Comes with Lettuce / Tomatoes / Onions and a side of fries. ALL add-ons are $2 each.
Hot Ham And Cheese ~ $12
Thin sliced stacked ham and cheddar cheese served on toasted cuban bread.
Gold Club Cuban ~ $14
Shaved Ham, shredded pork shoulder, swiss cheese, mayo, mustard, and pickle pressed in buttered cuban bread. Served with steak fries.
Prime Rib Sandwich ~ $14
Thinly sliced prime rib, melted provolone cheese, sautéed onions and garlic mayo. Toasted to perfection with a side of fries.
Gold Club Steak Sandwich ~ $16
Marinated and seared sirloin with sautéed peppers & onions, provolone cheese, garlic mayo, served on a toasted roll. Comes with a side of fries.
Chefs Grilled Cheese ~ $11
Cheddar, provolone, sautéed red onions, sliced tomato on buttery Texas toast. Served with a side of fries.
Gold Club Triple Decker ~ $15
Thin sliced turkey with choice of ham or bacon, lettuce and tomatoes and mayo.
Gold Club Build Your Own Burger ~ $16
80/20 mix of Certified Angus beef and fresh ground brisket, lettuce, tomatoes, onion. Comes with a side of fries. ALL add-ons are $2 each.
 – Thick slab hickory Bacon / Cheddar / Provolone / Swiss / Fried Egg / Mushrooms / Carmelized onion
Ask About Chef's Daily Specials & Desserts
Chicken Wings ~ 5/$13 – 10/$19 – 20/$35
Comes with celery and choice of dipping sauce.
– Super Hot / Buffalo / Southern BBQ / Garlic Parmesian / Cajun / Lemon Pepper / Sweet Tai Chili / Mild
Pork Shank Wings ~ 6/$15
Tender Pork shank sauced in your choice dressing and served with steak fries.
Naked Wings ~ 10/$22
Skinned and trimmed chicken jumbo wing. Marinated in our secret sauce and roasted to perfection. Sauce them any way you like with our dipping sauces.
Ask About Chef's Daily Specials & Desserts
Herb Crusted Chicken Breast ~ $25
Chicken cutlet served with fresh vegetables and garlic mashed potatoes.
20 Oz Bone in Ribeye ~ $35
Thick cut and grilled to perfection. Comes with garlic mashed potatoes and fresh vegetables.
Chefs Surf and Turf ~ $44
Choose any of our hand cut steaks and steamed lobster tail. Comes with garlic mashed potatoes and fresh vegetables.
8 Oz Center Cut Filet ~ $42
Thick cut and grilled to perfection. Comes with garlic mashed potatoes and fresh vegetables.
Ask About Chef's Daily Specials & Desserts
Grilled Salmon ~ $15
Grilled 8 oz salmon served with white rice.
Fire Roasted Shrimp ~ $20
Grilled or blackened. Comes with garlic mashed potatoes and fresh vegetables.
Fish and Chips ~ $18
Deep fried grouper filet. Beer battered and served with lemon pepper fries.
Cajun Lobster Pasta ~ $26
Creamy Cajun spiced Alfredo tomatoes, red peppers, diced onion, and garlic with chopped chicken, sausage and blackened lobster over angel hair pasta.
Mahi Mahi ~ $18
Grilled or blackened. Comes with fresh vegetables and seasoned white rice.
Lobster Tail Dinner ~ $28
Twin steamed or grilled lobster tails with sautéed vegetables and mashed potatoes.
Ask About Chef's Daily Specials & Desserts
House or Caesar Salad ~ $8
Add your choice of protein for $8.

Chefs Salad ~ $8
Each week enjoy a new fresh seasonal salad. Ask your bartender or server for this weeks selections.
– All Chefs Salads come with a choice of chicken or fish.

Ask About Chef's Daily Specials & Desserts
APPETIZERS
Start your show off with small appetizers that will allow you to snack while you are getting started. Fried shrimp and mozzarella sticks give you something to curb your appetite and pair with your bottle service. For those coming in to spend a long evening, appetizers are the best way to get the night started while you take in the views. They are great for sharing with other guests at the VIP table and arrive piping hot once you order them. If you are waiting for a premium entree, these apps will keep you happy until your entree has arrived.
WINGS
Nothing goes better with hot women like chicken wings. They are also great if you do not want a full entree for the evening. Wings are great if you want a little more meat and crunch with your bottles. These wings arrive at your table still sizzling. Choose from nine sauces that range from hot to mild flavor for all of our guest's pallets. 
Super Hot
Sweet Tail Chili
Buffalo
Korean BBQ
Cajun
Southern BBQ
Garlic Parmesan
Lemon Pepper
Mild
You can get a few for nibbling or more if you plan to share with friends.
HANDHELDS
Hands can hold more than wings or apps. You can choose a handheld option if you want something light or want to customize your experience. With a more rustic flair, they are a choice that any guest can get behind. Choose from a burger or chicken, and then add fun and exciting toppings like fried eggs or drunk onions to combine all the flavors. These handhelds are great after your group has gone through several bottles and needs something hearty to soak up all the fun left by the bottles.
ENTREES
To get the full experience that Tampa Gold Club offers, enjoy one of the succulent entrees offered to our guests. If you want some entertainment and a fine dining experience, our five-star kitchen is where you need to be. Our meat is top-tier, just like our girls. You can choose from quality meat cuts like the center cut filet or enjoy fire roasted shrimp as a taste from the sea.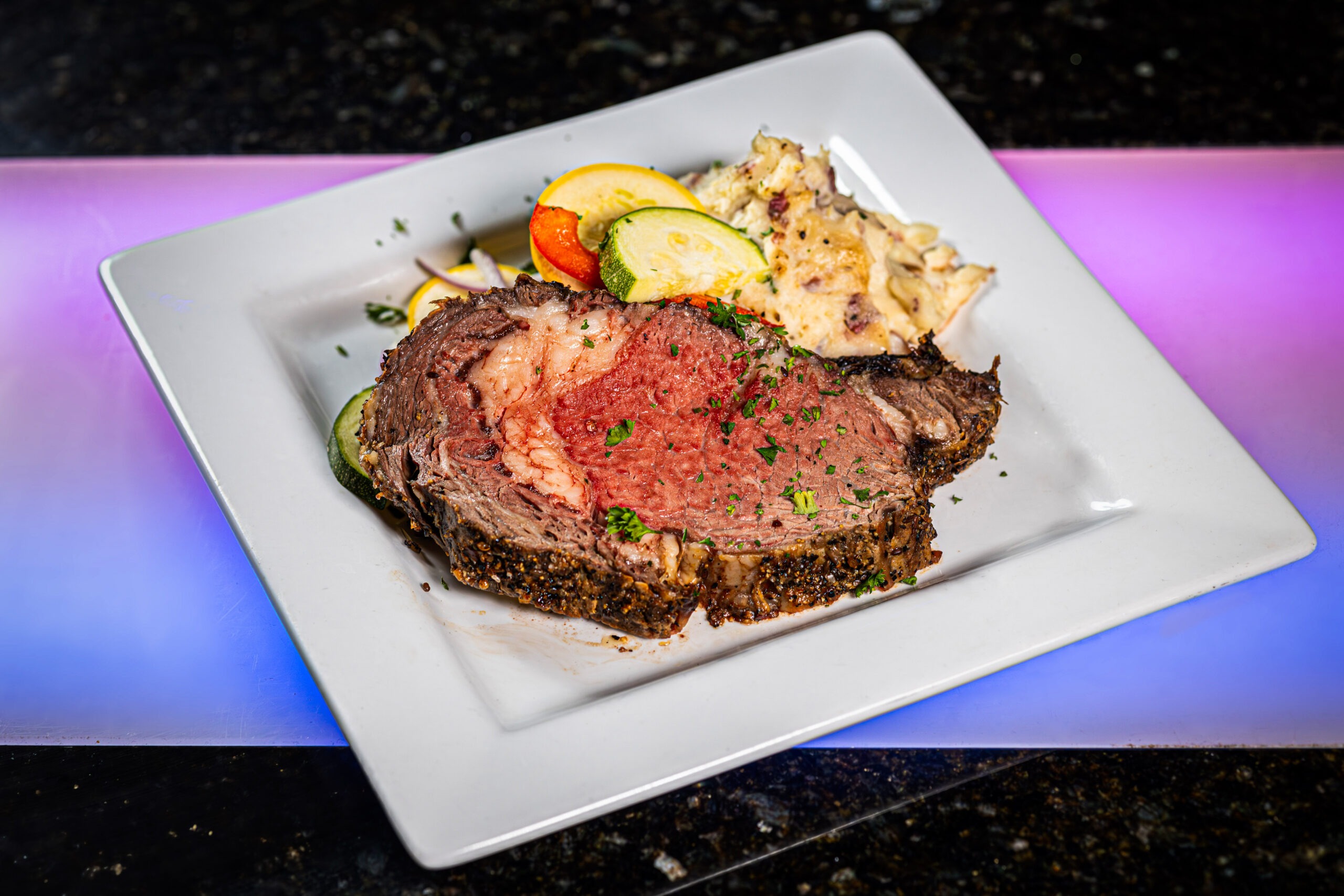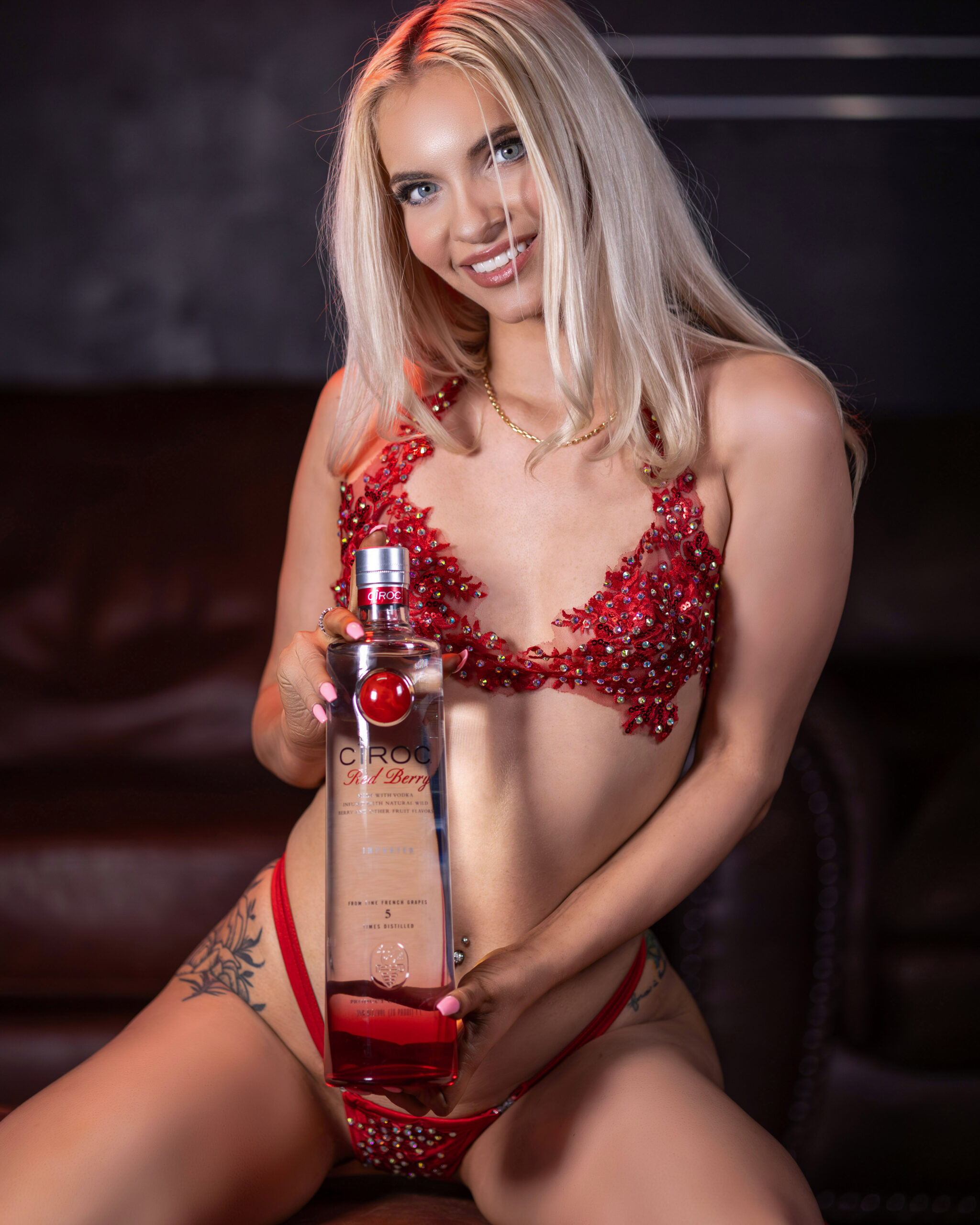 VIP TREATMENT FROM TAMPA'S HOTTEST GIRLS
Everything you experience in Tampa Gold Club is a five-star experience, from food and bottle service to the performers on the floor. Tampa Gold Club is about allowing you to enjoy your time, from when you get to the club to when you leave.
A quick view of the gallery will give you an insight into the hottest performers in Tampa. These ladies aim to please and take pleasure in providing a show of skill and unmatched dance.
There is no work in the Tampa Gold Club as it is all play for guests. There are VIP packages available, depending on how many bottles you would like during your event and how many guests are joining you in the VIP section.
Bronze Party Package
Silver Party Package
Gold Party Package
These packages also include a variety of mixers and setups for you and your friends to enjoy. You can keep the party going in the gold package with six cans of Red Bull.
Tampa Gold Club Gentleman's Club & Steakhouse
Sunday   11:30am - 3am
Monday 11:30am - 3am
Tuesday  11:30am - 3am
Wednesday  11:30am - 3am
Thursday  11:30am - 3am
Friday  11:30am - 3am
Saturday  11:30am - 3am