5 STAR DINING
Taste the Gold Club Difference
Tampa Gold Club is determined to deliver every individual who walks through our door a memorable experience. Having a five-star club means all experiences must be top tier, from performers and venue to the menu. When you visit the Tampa Gold Club, you get access to a menu that will compliment your bachelor party, birthday, or another event you want to host at Tampa's hottest venue. The food is just as alluring to the guests as the women.
Tampa Gold Club offers the very best in everything from delicious appetizers ranging from Mozzarella Sticks to Quesadillas to our Buffalo Cauliflower Bites. Let's not forget about the absolute Best Chicken Wings you will find anywhere in town.
Looking for something hearty? Tampa Gold Club has the most sensational burgers in the business, as well as mouth-watering steaks from the grill.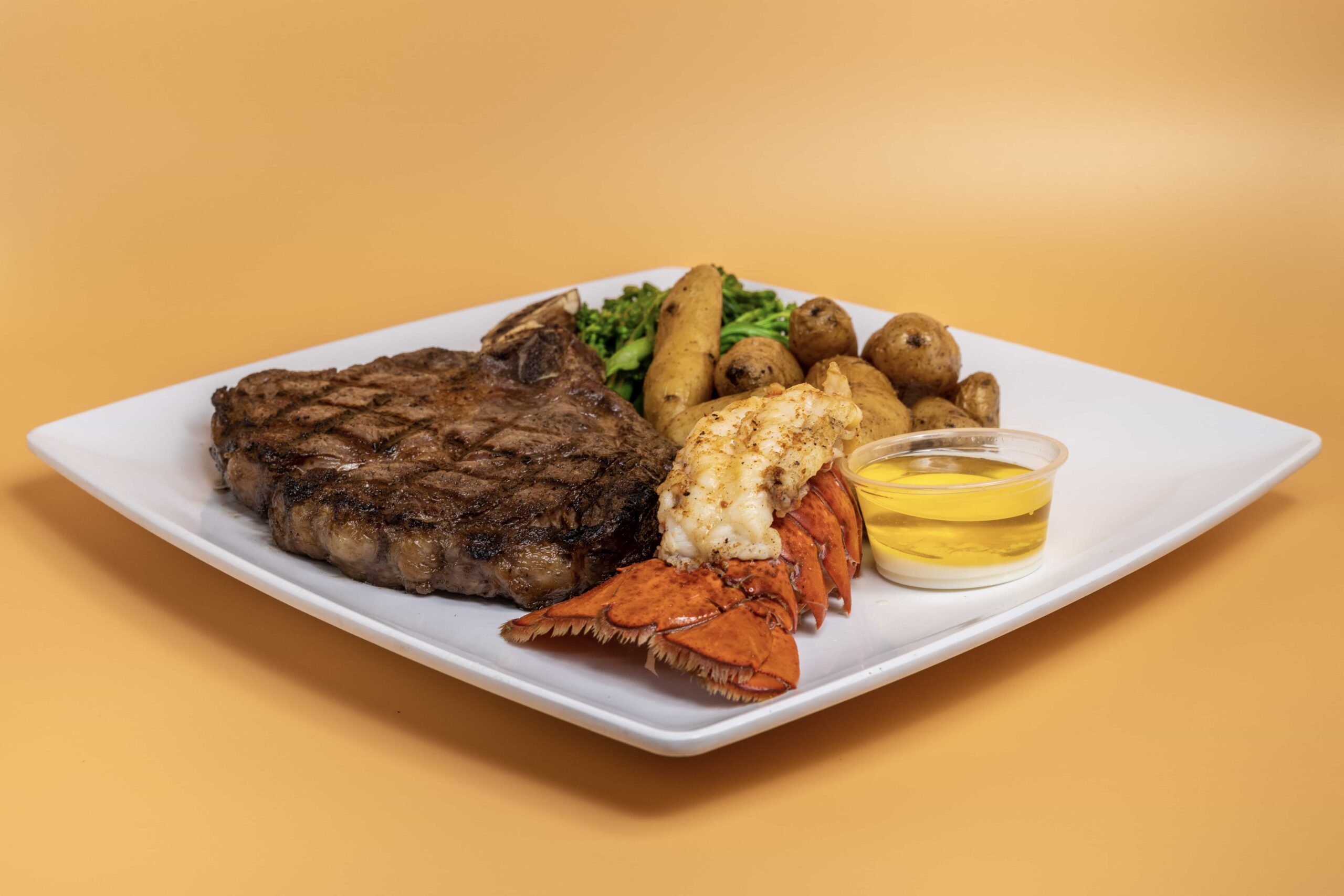 Mozzarella Moons ~ $10
Fried Mozzarella with marinara.
Battered Fries ~ $8
Add Cheese and Bacon for $4.
Fried Shrimp ~ $18
Served with fries, lemon and cocktail sauce.
Chicken Tenders ~ $13
Served with fries.
Mac n Cheese ~ $10
Add your choice for $6.
Chicken / Shrimp / Steak / Beef / Vegetable.
Chicken Wings ~ 5/$13, 10/$22, 20/$40.
Sauces: Super Hot / Buffalo / Korean BBQ /Southern BBQ / Garlic Parm / Cajun / Lemon pepper.
All dinner selections comes with a selection of two sides. Sides include, Garlic Mash potato /Fresh Vegetable Medley / side House salad or side Caesar salad.
8 oz Center Cut Filet~ $45
Served with 2 choice sides.
20 oz Bone in Ribeye ~ $45
Comes with 2 choice sides.
14 oz Thick cut New York Strip ~ $40
Comes with 2 choice sides.
Jumbo Citrus Shrimp skewers ~ $22
Comes with 2 choice sides Grilled or Blackened.
Butter-Herb Grilled Chicken Breast ~ $18
Comes with choice side Grilled / Blackened / or fried.
BURGERS/CHICKEN ~ $13
Served with fries. Comes with Lettuce Tomatoes Onion.
All add-ons are $2 each.
Butter braised mushrooms' / Drunk Onions / Thick slab hickory bacon / Fried Egg your way /Cheddar / Swiss / Provolone
Side House or Caesar Salad ~ $8
Add your choice of protein for $6.
Ask About Chef's Daily Specials & Desserts
APPETIZERS
Start your show off with small appetizers that will allow you to snack while you are getting started. Fried shrimp and mozzarella moons give you something to curb your appetite and pair with your bottle service. For those coming in to spend a long evening, appetizers are the best way to get the night started while you take in the views. They are great for sharing with other guests at the VIP table and arrive piping hot once you order them. If you are waiting for a premium entree, these apps will keep you happy until your entree has arrived.
WINGS
Nothing goes better with hot women like chicken wings. They are also great if you do not want a full entree for the evening. Wings are great if you want a little more meat and crunch with your bottles. These wings arrive at your table still sizzling. If you prefer a spicier flavor, you have options.
Super Hot
Buffalo
Korean BBQ
Cajun
Southern BBQ
Garlic Parmesan
Lemon Pepper
After a few hours of experiencing Tampa Gold Club, you will want meat options that are as diverse as the performers. Choose from seven sauces that range from hot to mild flavor for all of our guest's pallets. You can get a few for nibbling or more if you plan to share with friends.
HANDHELDS
Hands can hold more than wings or apps. You can choose a handheld option if you want something light or want to customize your experience. With a more rustic flair, they are a choice that any guest can get behind. Choose from a burger or chicken, and then add fun and exciting toppings like fried eggs or drunk onions to combine all the flavors. These handhelds are great after your group has gone through several bottles and needs something hearty to soak up all the fun left by the bottles.
ENTREES
To get the full experience that Tampa Gold Club offers, enjoy one of the succulent entrees offered to our guests. If you want some entertainment and a fine dining experience, our five-star kitchen is where you need to be.
Our meat is top-tier, just like our girls. You can choose from quality meat cuts like the center cut filet or enjoy jumbo citrus shrimp skewers as a taste from the sea. All entrees are served with two sides, allowing you to choose between creamy garlic mashed potatoes, fresh vegetables in season, or a crisp salad.
VIP TREATMENT FROM TAMPA'S HOTTEST GIRLS
Everything you experience in Tampa Gold Club is a five-star experience, from food and bottle service to the performers on the floor. Tampa Gold Club is about allowing you to enjoy your time, from when you get to the club to when you leave.
A quick view of the gallery will give you an insight into the hottest performers in Tampa. These ladies aim to please and take pleasure in providing a show of skill and unmatched dance.
There is no work in the Tampa Gold Club as it is all play for guests. There are VIP packages available, depending on how many bottles you would like during your event and how many guests are joining you in the VIP section.
Bronze Party Package
Silver Party Package
Gold Party Package
These packages also include a variety of mixers and setups for you and your friends to enjoy. You can keep the party going in the gold package with six cans of Red Bull.
FEED YOUR DESIRES AT EMPERORS GENTLEMEN'S CLUB JACKSONVILLE
If you are in the Jacksonville area and crave the same five-star experience that Tampa Gold Club offers, allow Emperors Gentlemen's Club to give you a matching experience. Contact us for more information and to schedule your package and event today.
Tampa Gold Club Gentleman's Club & Steakhouse
Sunday   11:30am - 3am
Monday 11:30am - 3am
Tuesday  11:30am - 3am
Wednesday  11:30am - 3am
Thursday  11:30am - 3am
Friday  11:30am - 3am
Saturday  11:30am - 3am